16–17 November 2021, Rotherham. FULLY BOOKED.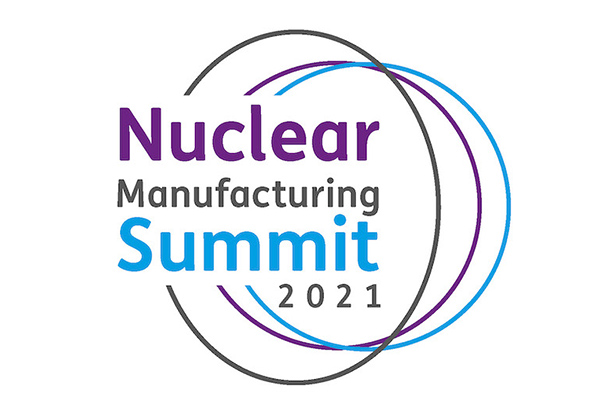 The Nuclear Manufacturing Summit is a major supply chain conference hosted by the Nuclear AMRC, to help manufacturers connect with opportunities and buyers across the nuclear market. 
The conference will feature leading speakers from key programmes in new build, advanced reactor development, decommissioning and more, including:
Sizewell C
Rolls-Royce SMR
Moltex Energy
U-Battery
UKAEA
Tokamak Energy
General Fusion UK
Sellafield Ltd
Magnox
The two-day event also includes one-to-one meetings between manufacturers and buyers to really explore the opportunities for your business.
The challenge for nuclear

The UK faces a monumental challenge to decarbonise by 2050. With up to 40GW of new nuclear capacity – a potential investment totalling hundreds of billions of pounds – there will be huge opportunities for the supply chain.
From current gigawatt-scale projects to new designs of small and advanced modular reactor, along with continuing opportunities in the decommissioning and defence sectors, the scale of the market will stretch the nuclear supply chain's capabilities and capacity to the limit.
What are the opportunities for UK manufacturers, what do suppliers need to do to win work now and over the next 30 years, and how can we work together as an industry to meet the challenges?
These are the big questions that will be addressed at the Nuclear Manufacturing Summit 2021. Hosted by the Nuclear AMRC at our flagship facility in Rotherham, this event is designed for supply chain companies looking for opportunities in the nuclear market at home and worldwide.
The Nuclear Manufacturing Summit will:
Look at the scale of the challenge and provide details on the key UK nuclear programmes.
Discuss how we can bridge the gap between where the UK supply chain is today, and where it needs to be.
Provide advice and support for supply chain companies already working in nuclear, and those looking to get into the sector.
Outline schedule
The Summit starts with a networking drinks reception on Monday 15 November, followed by two days of event with keynote speakers, interactive sessions, supplier exhibition and factory tours.
It includes a host of networking opportunities including co-ordinated one-to-one sessions with some of the major players in the sector, and a networking dinner on Tuesday 16 November.
The conference is now fully booked, but we are holding a waitlist in case of any late cancellations. There are also a limited number of spaces still available for the networking dinner.
Visit the Nuclear Manufacturing Summit website for the latest information including agenda and speakers.
If you have any questions about the event or your booking, please email info@nuclearmanufacturingsummit.co.uk