Engineering can tackle grand challenges such as the climate crisis and energy security, but it can also make a big difference to people's everyday lives. Adam Blenkiron, sustainability technical lead in the Nuclear AMRC's machining technologies group, explains how he's using his skills to help people living with disabilities.
One of the most rewarding opportunities I have had to use my engineering skills has been to help disabled people in the local area to live more independent lives.
Working towards becoming a chartered engineer through the Institution of Mechanical Engineers' Monitored Professional Development Scheme, I thought the best thing to do was to get involved in the local community and perhaps use my engineering skills at the same time.
This would allow me to work towards some professional engineering competencies that I would normally not get a chance to do at work, such as recognising obligations to society. Although my work is focused on making manufacturing more sustainable which can save costs, make processes more environmentally friendly and help create jobs, it can sometimes be difficult to show the immediate social benefits of our research. And so I searched for an opportunity where I could use my engineering skills to benefit society directly and help others in need.
I have always been interested in volunteering, and spent many years as an active IMechE volunteer promoting engineering throughout Yorkshire for young members. About a year ago, I decided to try something different and got involved with Remap, a charity that custom-makes equipment to help disabled people live more independent lives. Pretty soon after, my drive for engineering competencies changed to the drive to help others and try to make a difference in disabled people's lives.
I joined the local Sheffield and Rotherham branch of Remap, who help with adapting existing equipment or making new equipment. They have a monthly meeting to discuss this work, and the main idea is to visit clients and use engineering and practical skills alongside inventive ability to solve problems.
I have met many disabled people, often with an occupational therapist who provides the clinical input. My job is to solve whatever practical challenge they throw at you, designing and then making a special piece of equipment that will help them become more independent. Of course, I have to do a risk assessment and provide basic documentation depending on the job at hand.
My first case was one of the most rewarding and it really hit home. Before I joined the Nuclear AMRC, I had a relatively short career in the RAF as an aircraft technician. So I am now a veteran, albeit a young one, and still feel part of the military community.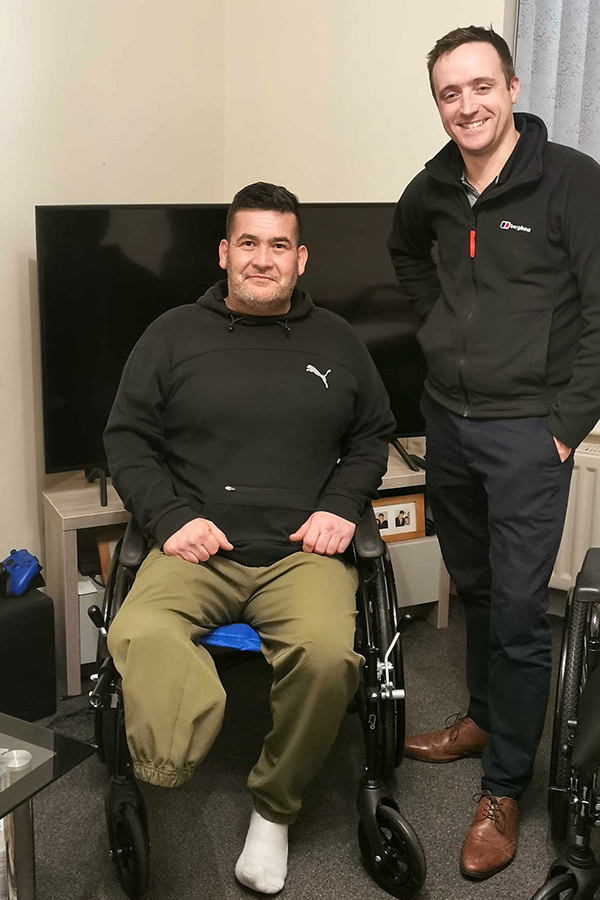 At the start of the year, I was contacted by the local Remap case officer about an army veteran who required help with his wheelchair. This was initially referred to by Help for Heroes, with whom I am very familiar as I have many friends who have received support and raised money for this charity. The veteran is an amputee who needed some help with decreasing the length of his amputee leg rest. That is exactly what we did, along with a long chat about his current situation and his time in the army.
After we started talking, it felt like I was back in the military, and the comradeship was evident. This was a very rewarding experience and, though not the most arduous of jobs, still a problem that we had to find a solution for.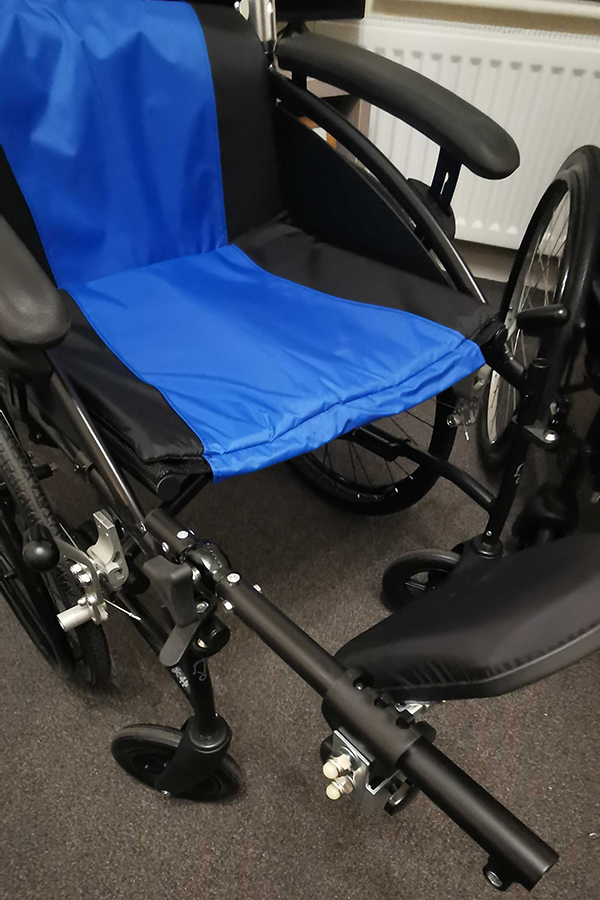 This is just one of many examples of helping those in need which I have been involved in. Some have been more challenging than others, and some of the situations that clients are in have been quite distressing, but the professionalism inside me drives me to push on with the solution and help them in any way possible.
I believe this is a huge opportunity for literally anyone involved in engineering who wants to help others. And it's not just engineers – administration and media skills are very useful and can help just as much in organising the group and getting the word out about what we do.
We are usually inundated with requests as, since the pandemic hit, occupational therapists have been very busy so there have been more cases than usual.
If you are interested in making a difference, please visit the Remap site for more information about volunteering.
Volunteer, and change a life.
Find out more about Remap